Warning, this post may very well read like a commercial for Pogo Pass. But, in the middle I hope you like seeing my kiddos & I during our adventures in Tucson this weekend.
With B traveling so much, it's been me and the kids solo for way too much time! And I think we may all be a little annoyed with each other. I also am a little tired of being the taxi driver for all teenage events–there are an awful lot of them these days & they always go past my bedtime! I also am more than a little of the crazy trouble my boys have found. And I, obviously, am done with friend drama. So, I decided, very last minute, that if Brian was going to be gone, we should be, too!
We found an awesome deal on a hotel in Tucson, and with Ebates, we are getting 7% back, too! And we have our awesome Pogo Passes, so we managed quite the adventure fairly affordably. I am afraid we still spent faster than B could earn, but not by too much.
Friday we drove down and enjoyed a quick night swim and a game of Uno. The kids were willing to put away all electronics for the night, and I don't think they even missed them too much.
The next day we were up early to head to Oracle, AZ. Growing up in Iowa, I feel like I know *nothing* about Arizona–even though I have lived here longer than anywhere else. It was fun exploring our backyard. We went to Oracle State Park to hike in the morning. We enjoyed spotting all sorts of cacti & bugs. We also saw a couple rabbits & a few lizards.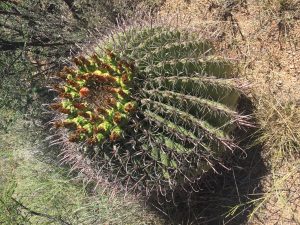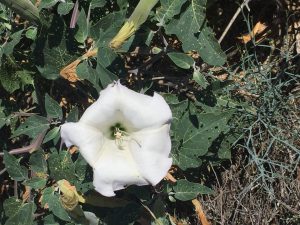 Then we went in search of food. We managed to find the 1 restaurant in all of the United States that is closed on Saturdays. And then we found another that was open, but I think I missed the boat on this one. My food was amazing, but it was a little too fancy for the kids.
After lunch we headed to Arizona Zipline Adventures.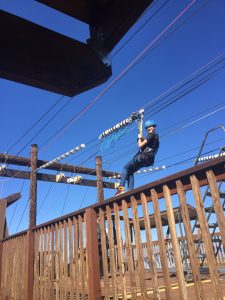 (Here is where I will insert the commercial for Pogo Pass! Nana & Papa have given our family these passes the last few years for Christmas and we love them! They say that they are usually $100, but I have always seen them for around $40. And they do fundraisers for schools and a referral program.. if you use my link I get $5 credit for next year. The Pogo Pass is sort of like having a membership for a bunch of places.. We easily get way more than is paid by using the passes to go to Tempe Paintball (one free trip a month!). And every summer we go to Sunsplash with our passes (that day alone is almost the full price of the Pogo Pass), plus it gets us into a couple Diamondbacks games, the Zoo, the IDEA Museum.. And, in Tucson, our passes gave us a discount on a zipline pass, free laser tag, & entry to the International Wildlife Museum! I totally think these are a smoking deal!)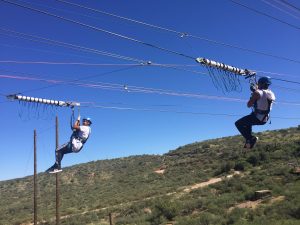 At Arizona Zipline Adventures, the boys did a 2 hour zipline tour. It was so cool! Bean firmly passed on this one so I opted to stay grounded with her, but given the chance, I would totally do the zipline in the future! The guides were friendly and helpful. The scenery was beautiful. And the boys all agreed that it was a lot of fun. With our passes, we got a $25 discount for each person.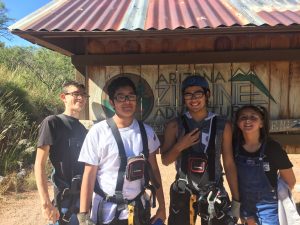 On the way back to our hotel we stopped at Eegee's… Eegee's is a Tucson institution. This was my first time going, but it's one of those things I have heard everyone rave about. And, I am fairly certain that I could get lynched for saying this at U of A, but we all just thought it was ok.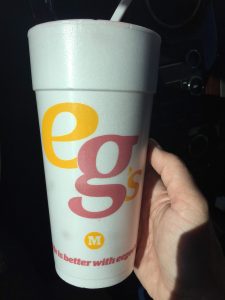 I crashed early Saturday night because the sun and the wildlife had done me in.. My allergies were a mess and despite reapplying sunscreen 3 times, I was pink.
Sunday we got up and met Bean's bio-mom for breakfast. She lives in Tucson and always comes up to see Bean, but we are never in that direction. It was so nice to get to see her! She is always so loving and gracious to all of us.
After lunch we headed to Golf N' Stuff… The boys played laser tag, the girls played mini golf. All of those were paid for with our passes! Then the boys opted for go karts and we played at the arcade before we headed out to the International Wildlife Museum.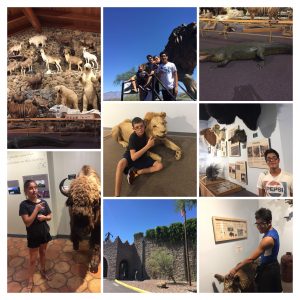 I truly had no idea what to expect at the Museum… I knew it was animals, so I was sort of envisioning some sort of zoo. Well, it's pretty much the complete opposite of a zoo! All of the animals, save a couple insects, are dead and stuffed. But, once we got over the shock, it was really stinking cool. It really gave an interesting perspective… so often we see animals from afar, this gave us a chance to be right next to them!
We ended up heading back to Phoenix after that…
It was a bit of a whirlwind and totally last minute, but I think it was also a raging success. All of the kids said "Thank you" more than a couple times and there were lots of hugs and smiles and cuddles. And, it was a 100% drama free weekend!!
Happy to be home and to have been here to collect B from the airport. I am looking forward to having him home a whole 11 days before he's off on his next adventure.
Let me know if you have questions about the Pogo Pass, or any of our adventures!