My baby cousin is officially hitched.
The wedding was beautiful.
And the reception was a blast!
But, in honesty, the bigger highlight, for me, was the fact that my siblings were all there. This was the first time since 2006 that we have all been together. My parents have tried to get us all together since then, but the 4 of us are hard to get to come together… And life moves quickly! Since 2006 there have been a few deployments, 4 more grandkids, and a new girlfriend.
Which leads me back to what I started with… Marriage… My youngest brother has a wonderful girlfriend–she may even be the favorite Aunt right now & they're not even engaged. But, we are all ready for that engagement! It's fun to be around them. They are obviously in love & at the beginning of a relationship.. They have been together for a couple of years, but they are still DINKs (double-income, no kids). They are a little strapped for cash, living in San Francisco is expensive, but the extra they do have can be spent on themselves. They have long commutes & work hard, but their weekends are filled with friends & football & the dog–no taxiing children, juggling sports and birthday parties and the "have to" junk.
My parents are on the other end of the spectrum… They did it! They raised 4 kids who have all found our ways in the world. They have made it to 44 years wed.
My other siblings and I are in the middle.
In the middle you spend a lot of your time putting out fires.
There are months that we move from crisis to crisis. The chaos of home and work and kids can suck the life out of me (& I like to think I am not alone!).
I like to think, that this middle is also where our love is growing from the young love of newly-weds to the mature love of my parents.
I am so very glad I picked B for this trip.
He makes me laugh (at inappropriate stuff & times). He has my back (always!). He is my biggest cheerleader and my partner in crime.
Often, I don't have the time or take the time to appreciate him, but a wedding is a good reminder… Our vows remain true and I am still a happy bride.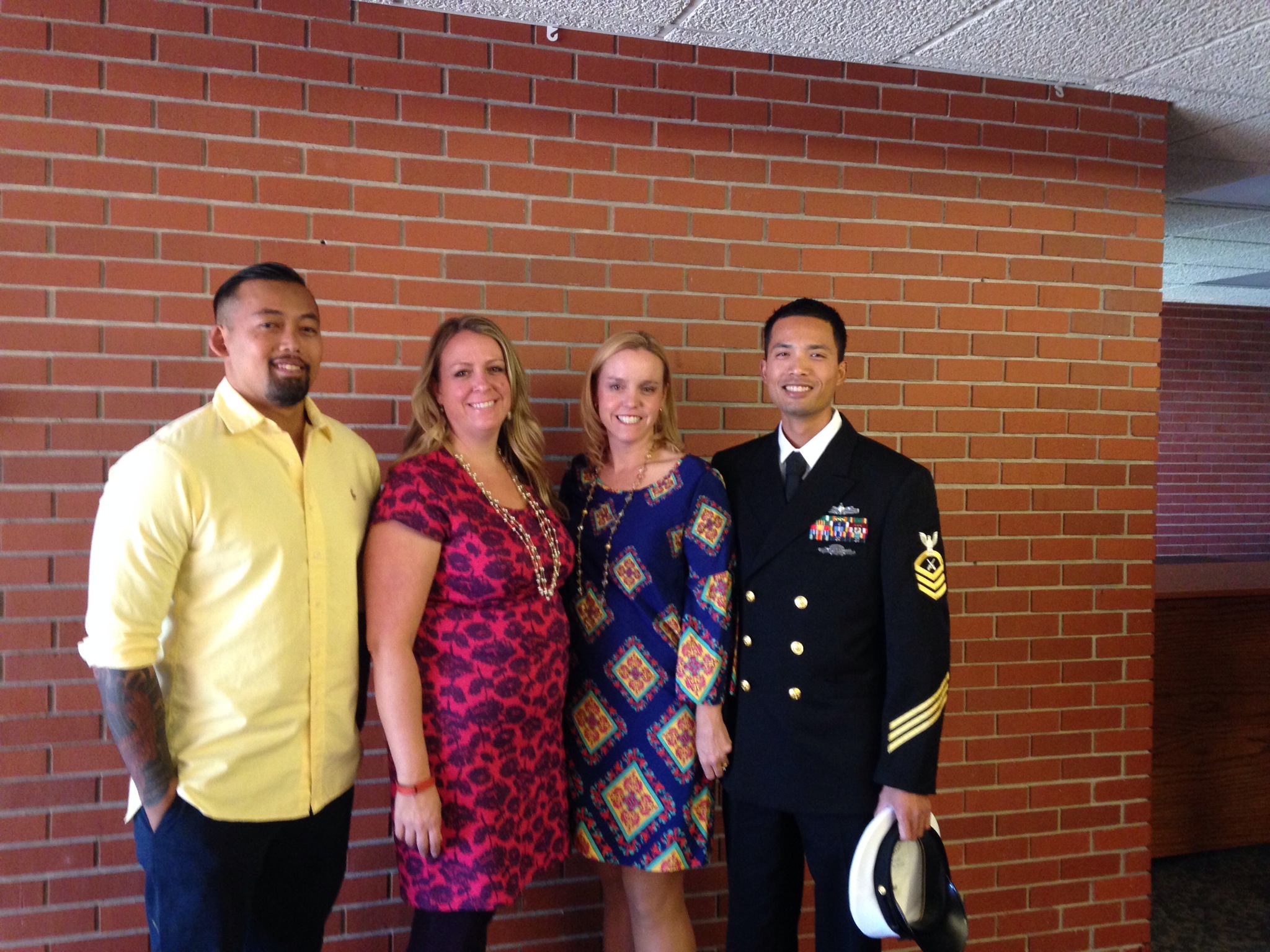 Aren't we cute? Together again 🙂