Only one more day of break for the kids…
They have all been a little crabby today, or maybe it's just me.
I am, for sure, more than a little crabby. A sinus infection has left me dizzy and tired and achy all over. And my house shows the wear of 4 kids being home all of the time. I have declared that tomorrow is chore day.
Today I started a little bit of the cleaning… V & I took my car to the car wash. The new thing here (and I assume in other parts of the country) is an automatic car wash with free vacuums at the end. We threw out piles of junk & vacuumed up enough food for an army and my gross car is no longer quite as gross. The real motivation for this wash was: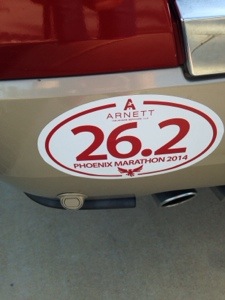 Feels official now 🙂