So, I did it.
I am a marathon finisher.
I have done what only 5% of our population will ever do.
As the day approached the news was calling for rain. The first time I checked the forecast it said a 10% chance. The next time I checked it was up to 30%. Once it was over 50%, I stopped checking.
I was worried about increased chaffing and blisters and all sorts of unseen issues with running in the rain. Most of the time I run inside & am very much a fair weather runner.
The night before the race I laid out my supplies–including a $1 poncho in case of rain & tried to get to bed early. Grandma came over to stay with the kids & all 4 stayed up later than mom. I woke up at 3:45 & was on the road by 4:10. It was a good thing I left when I did–parking was a mess. I made it to the bus by 4:55.
The start for this race is on the outskirts of town in the foothills of a mountain range. I wandered a bit, stretched out & found a potty. The rain wasn't there, so I went ahead and dropped my bag (with my jacket & poncho) to be taken to the finish. And I found a bench. About 5 min later it started to sprinkle. Thankfully, I had bought a hat so my head & face stayed dry.. I had on sleeves, too, so I wasn't getting cold or anything.
And I headed off for potty trip #2 (I could blame my nerves, but most of you know this is normal for me!).
As I was waiting, they played the national anthem.. And they set off fireworks!! So cool! Then bagpipe players played as we made our way to the start. Thankfully, the line moved quickly & I made it to the start before the starting gun.
The rain was still coming down.. And it got worse as we waited for the countdown. I tried to just be friendly & let the other runners keep me dry & warm–I was missing that poncho at this point!
But, the gun went off & I took off with the rest of them.
Thankfully, the rain ended within about 10-20 min after the start. I was wet from head to toe, but not cold. It was ok.
I was really worried about starting too fast. And I wanted to run with my intervals from the start. My plan was 13 minute miles, using intervals of 8 min jogging to 2 min walking. And that was what I did.
The first 10 miles were beautiful. We ran down the foothills of a mountain. The desert landscape was a great distraction. My pacing was comfortable and I fell into a cycle of passing and being passed by the same runners over and over again.
As I got to the half way point, I felt great.
The next few miles were through nice neighborhoods with tons of fragrant orange blossoms. Other than the occasional idiot trying to drive on the course, it was just perfect.
I started this post yesterday & have been thinking more and more about the race. I think it actually rained or sprinkled as I was on the course, but I really don't even remember now. I remember the mom & daughter who passed me early on.. And I remember passing them around mile 20. I remember the 2 dudes who paced with me for many miles–it kind of made me feel tough since one of them had an iron man logo tattoo on his calf (I was keeping pace with an iron man!). But, I really have no clue if it rained as I was running or not.
Around mile 20 I started feeling the distance. But, I'd done 20 before and I felt o.k.
Then at mile 24 or so I started really feeling it.. A guy who'd passed me several times (all the same way), passed me again and said "great job!". And that comment (that he'd said to me a handful of times already) was just too much. I started crying. I tried to stop, but it turned to a full on sob. I couldn't jog, but I kept on walking… When I was at my worst, I sent a text to B.
But, before he could call me back… I sucked it up and trotted on.
I can't say that it was really jogging at that point. And my intervals were much, much shorter.. But I was back on it! After a half mile or maybe a mile of my meltdown, I was able to push on to the end!
I made it!
The finish line was already being taken down, the vendors were leaving.. But, I made it! I even beat my goal! I finished sub 6 hours.
I called Grandma & the kids (they were in the parking lot, but avoiding the rain). I somehow found my drop bag and waddled to the car.. As soon as I started the car it started pouring and the thunder and lightening came. I feel like that was just one more thing showing me how great my race was–I finished before the downpour!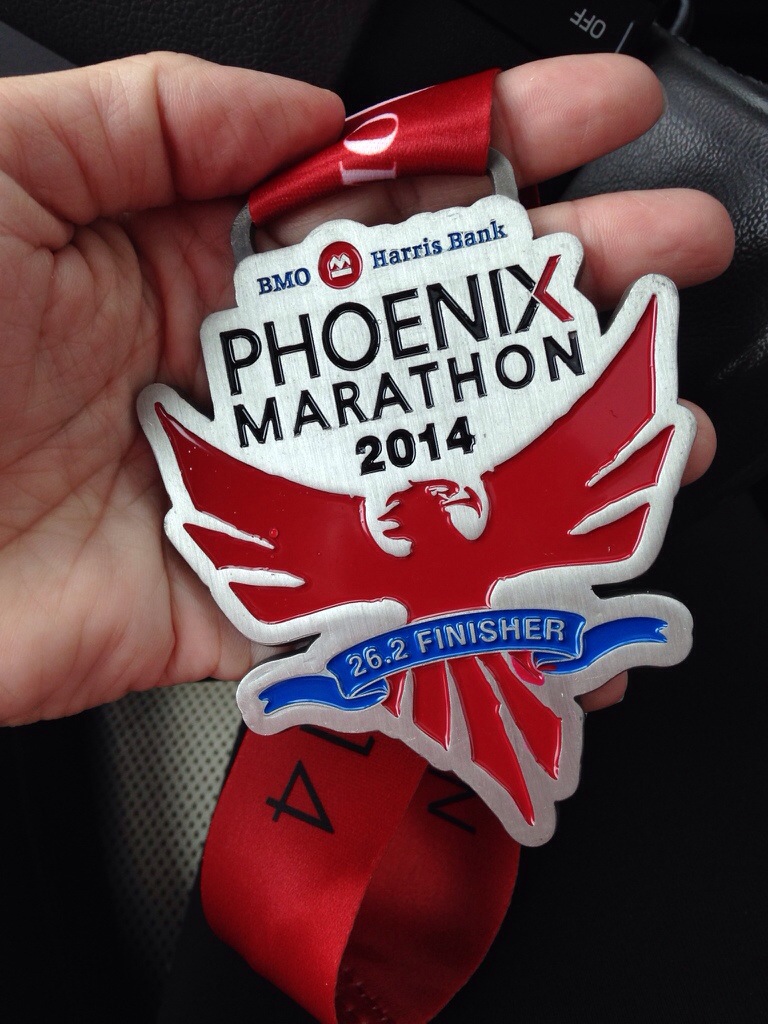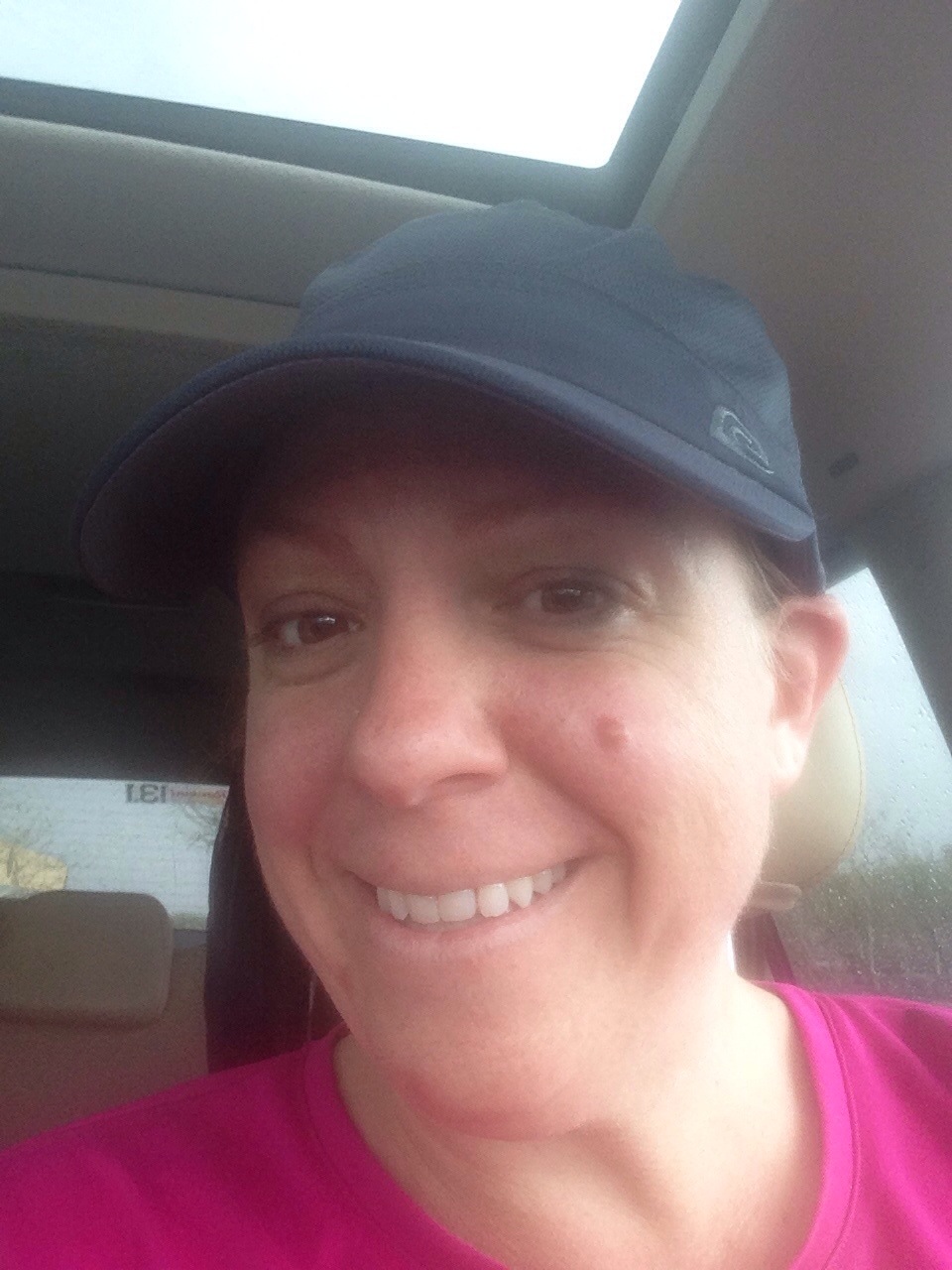 The "after" shot 🙂