So lucky to be spending the day with my dad & husband this year.. Although, I will admit that I could do without all the golf on tv.
But, it's hot here. And the things that my dad would love to be doing are sort of out–golfing, hiking, biking, walking. And my husband would love to be at the movies, but the offerings are a bit thin. So, golf has won out.
And, as our family does, we also celebrated through food.. Pork chops, salad, roasted potatoes & fresh pineapple were lunch. And we had the dads' favorites for desert–fresh baked cookies for Papa & homemade peach cobbler for B.
The cobbler was extra special this time. Davey made it himself! I read the recipe & did some oversight, but he was the chef. And it was awesome!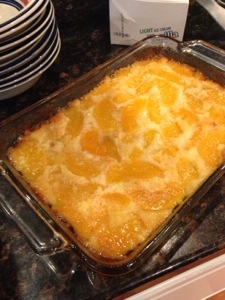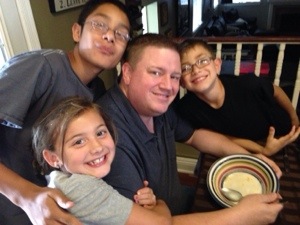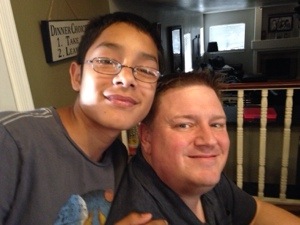 And it's gone!