My heart is full of thanks today! And it's a good thing because, once again, I have some catch up to do!
18th
My little dude. He is an amazing little guy. He's smart and funny and witty–that part is probably my favorite.. the fact that he has the ability to combine his humor and smarts together! He came to us at twenty months old. And we never babied him. I do have a little regret about that. I so wish we'd been able to love him all of those months before… Now I will have to work the rest of my life as his mom to make up for those months. I am so very glad for the time that we do get.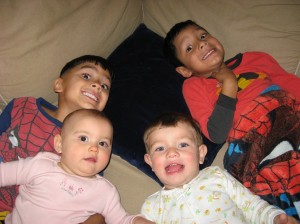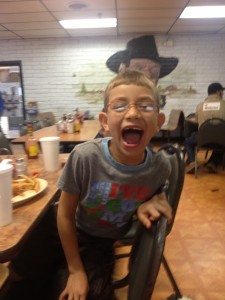 19th
Next up, the princess! Who knew that parenting a girl would change me… I have always dreamed of being a mom, but somewhere in there I decided that in the dream, I was the mom of boys. Boys are wild and crazy and loud and so am I! Turns out, we could have a wild, crazy, loud girl, too!
Her love and hugs have the ability to change my mood. Her drama has the ability to try even the strongest parent. She amazes me.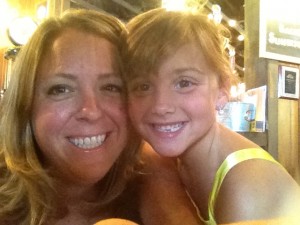 20th
Our school… I got an e-mail this morning.. It was a little frantic. Bean's teacher is new to her grade this year & she didn't know, but all of the 1st grades were making "friendship mix" and she needed donations. Living as close as we do, I popped a few items in a bag from our pantry and walked over. I planned on asking her if she wanted me to run to the store for more supplies. Well, when I got to the classroom my question was answered. Her counter was over-flowing with goodies for the kids. At least 5-6 parents had read the e-mail and immediately jumped into action. And that's just the way it is. I volunteer for every.single.field.trip. And know how many I've gotten to attend? 1! They do a lottery. There are so many parents that want to jump in and help that they literally turn parents down. There are even community members who don't have kids at the school who volunteer.
I am so very glad that my kids get the benefit of all of these parents who care about our school and work hard to make it the best that it can be.
And I realize how cheesy it sounds. I'm ok with cheese.
21st
The other day I got an e-mail from Chuck E. Cheese. It was to wish our daughter, Anna, a happy birthday.
Every year I get this reminder… The reminder that the little girl I love so very much is out there. That she was taken from our loving family and placed back into a bad situation. I get the reminder that even though we love her and loved her and she left a mark on us we will likely never see her again.
But, for right now, I am going to fight through these tears and be grateful. And I truly am. I am so glad that I got to be a part of her life. I am so glad that I got to love on each of our former foster kids for as long or as short as it was. I learned so much through those years.  They were hard and fun and chaotic. And I am so glad that I got the chance to be a part of them. I hope that they all know one day how much we loved them.
22nd
I am thankful for Coke Zero. And that's all I have to say about that.
23rd
I am thankful for my sorority. I am not involved with much of the alumni stuff… And I don't know that I was a very good sorority girl. But, I am so glad that they were there to take me through college–and I needed some people to take me through! I'm glad they made me make grades and forced me to volunteer. But, mostly I'm glad that they connected me with the women that I am so glad to have as my friends. I am so grateful for my sisters and my friends.
24th
I am thankful for Doctor Who. I am not a "Whovian". If I'm being completely honest, I don't really even "get" the show! But, I am glad that I have something that I can share with my kids and my friends… I'll resort to bribery for girlfriend time anytime!
25th
I am grateful for Brian's work. Not only does it provide for our family, but it's also given me one of my very best friends 🙂
26th
I must give thanks to technology… It lets me feel connected to friends and family no matter how far they are. Many of my favorite friends live in my computer, in fact 😉
27th
I am thankful for photos. I love looking at old pictures. I love looking at new pictures. I love watching the kids while they look at photos. I love getting to tell the same stories over and over again. I love getting to see the way that their lives are being formed through all of these memories that we capture.