Today is the last day of school.
Right now the baby is sleeping and I am enjoying one of the last quiet moments I will have for a couple of months.
All in all, I'd say we had more wins than losses as far as school this year. I think we'll all enjoy the break from homework and the busy days.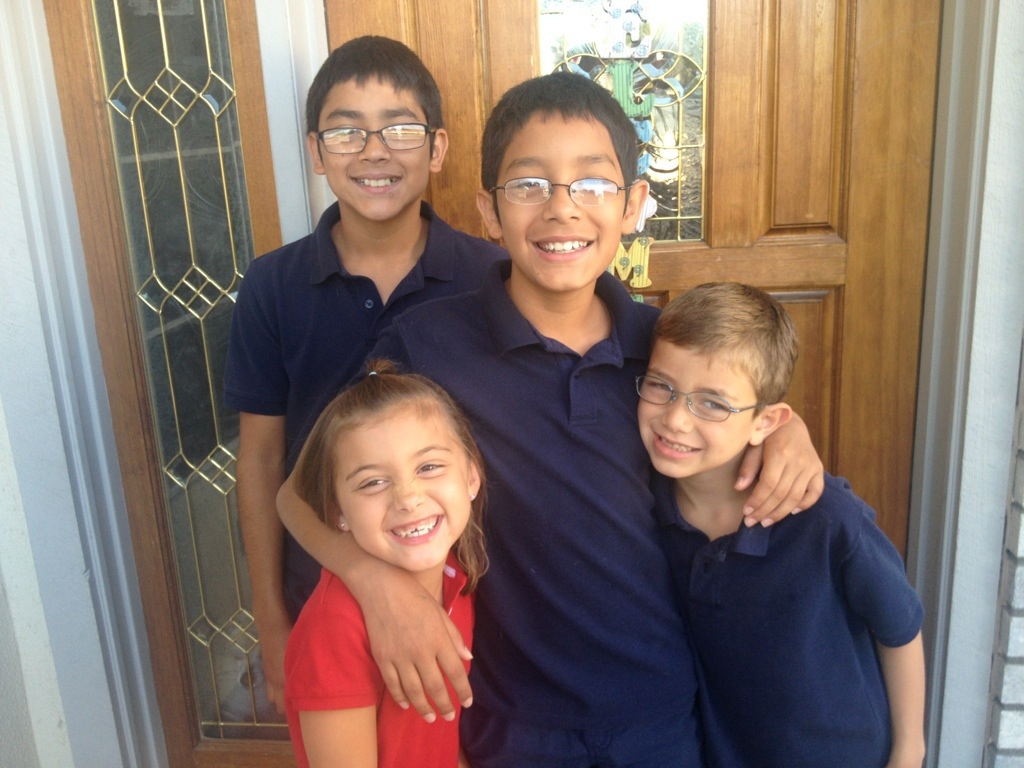 And, to compare… Here they are on the first day.