Are you ready?
I love Pinterest! It's sort of an obsession… However, you'd never know it based on my pins. I mostly just scroll and scroll. But, I do absorb some ideas.
And to get ready for the 4th we tried a couple 🙂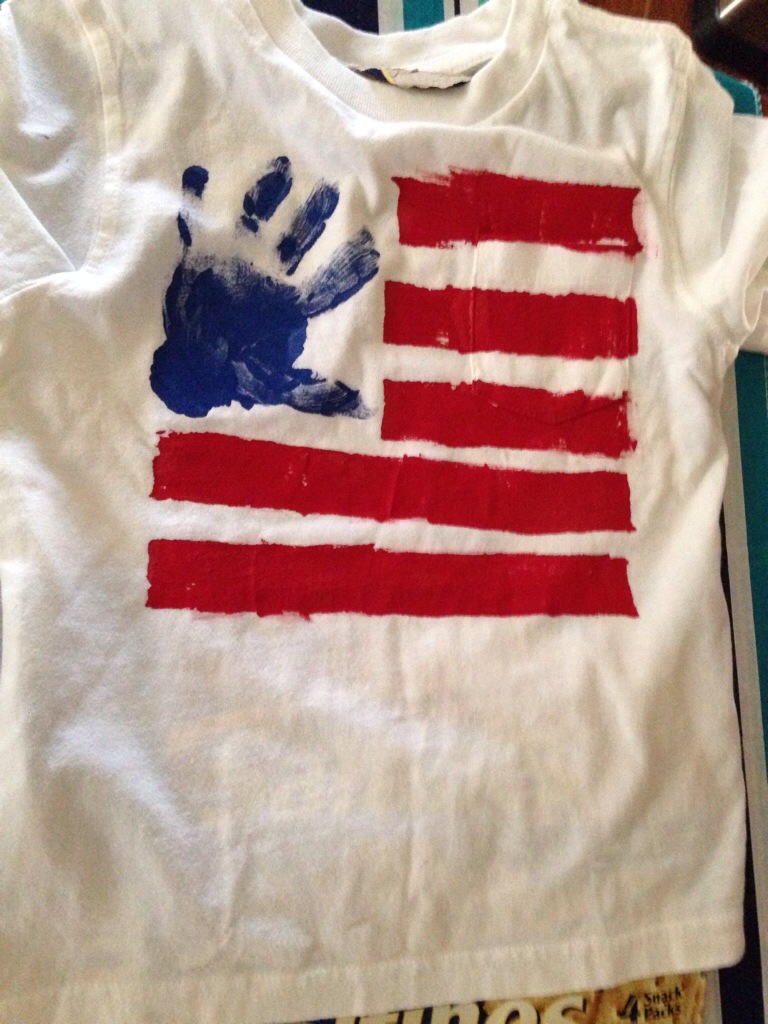 This is the little dude's shirt. I will attempt a photo of the kids with theirs tomorrow. It was a really easy project & I thought the results were cute.
Then tonight, Bean & I baked cupcakes..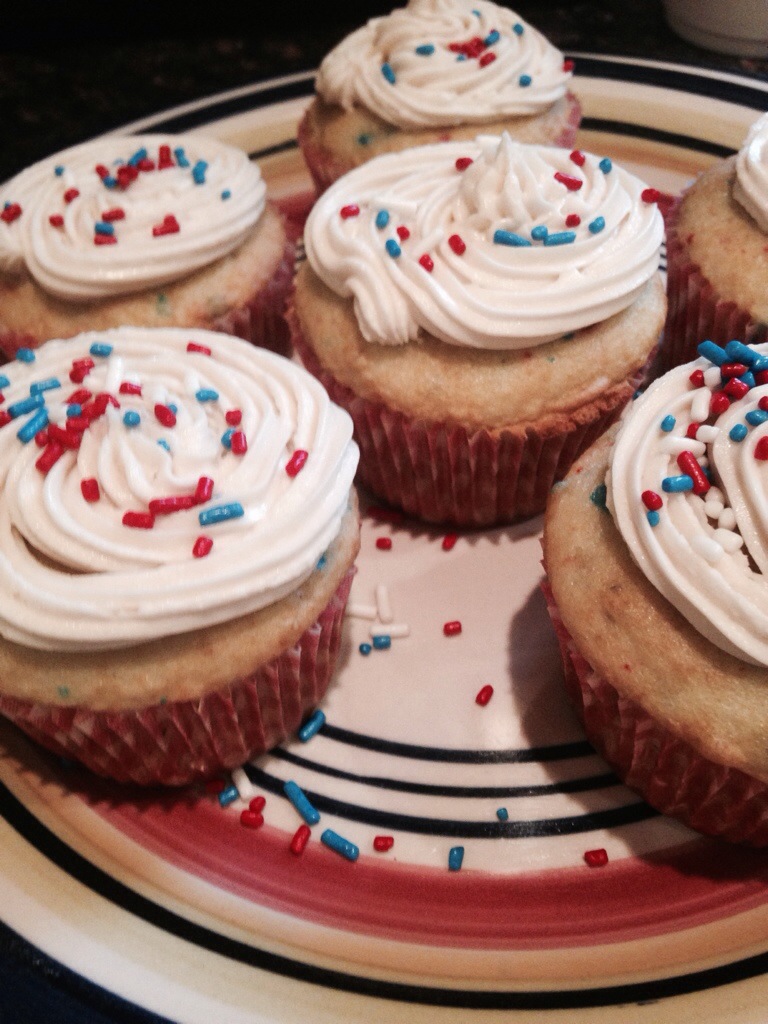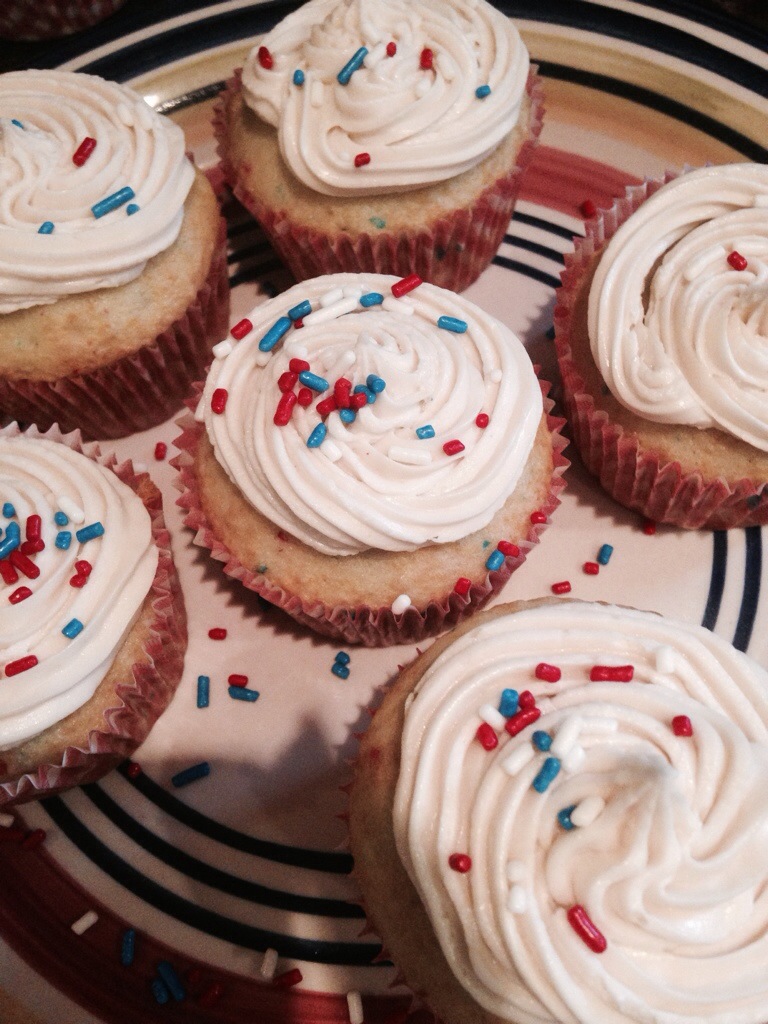 What are you doing to celebrate?
Tomorrow we will avoid the crowds & likely just relax at home, but we'll have cute shirts on 😉